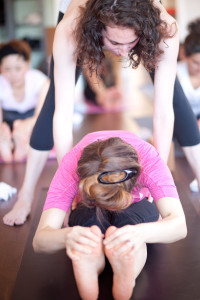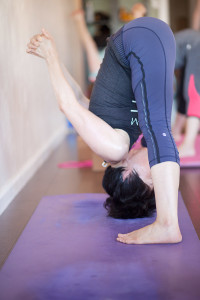 Can I benefit from a private lesson?
Anyone can benefit from a private lessons – and we aren't just saying that.
Newbie – Are you having a hard time understanding the poses or want to know if you are doing them correctly? Being one on one with a teacher can really help you understand the ins and outs of the yoga poses we do in class.
Coming back from an injury – Not sure what poses are okay for you after you have hurt yourself? Well, one of our awesome teachers can help you find modifications and make sure your alignment is just right for your body.
Experienced yogi – Can't land that inversion or arm balance in class? Having one session to just focus on those harder postures can really bring your practice to the next level!
Contact us below for more information!
Have you seen all these awesome sports teams starting to do more yoga and get results on the field? Well, check out this article on Seattle Seahawks using yoga and meditation. Even if you are a bay area sports fan and don't like them – you can't deny the results in 2013! If you can't bring yourself to look at the Seattle Seahawks – check out this video with linebacker Keith Mitchell. Want your team to win the Super Bowl this year? Ha just kidding! But really, we can help your athletes and team achieve more success with yoga! Fill out the contact form below for more information.
Are you looking to do a special event? Can't get yourself or coworkers out of the office to get in some yoga? Or maybe you just want to share your love of yoga with family and friends that you can't convince to get to the studio! Whatever your heart desires, we can come to you and brighten your day with a group yoga session. Book a session today by using the contact form to the right!
Our rates vary depending on how long your want your session, if it is located off site from our studio, or how many people are joining your session. Please contact us below so we can assist you further!