August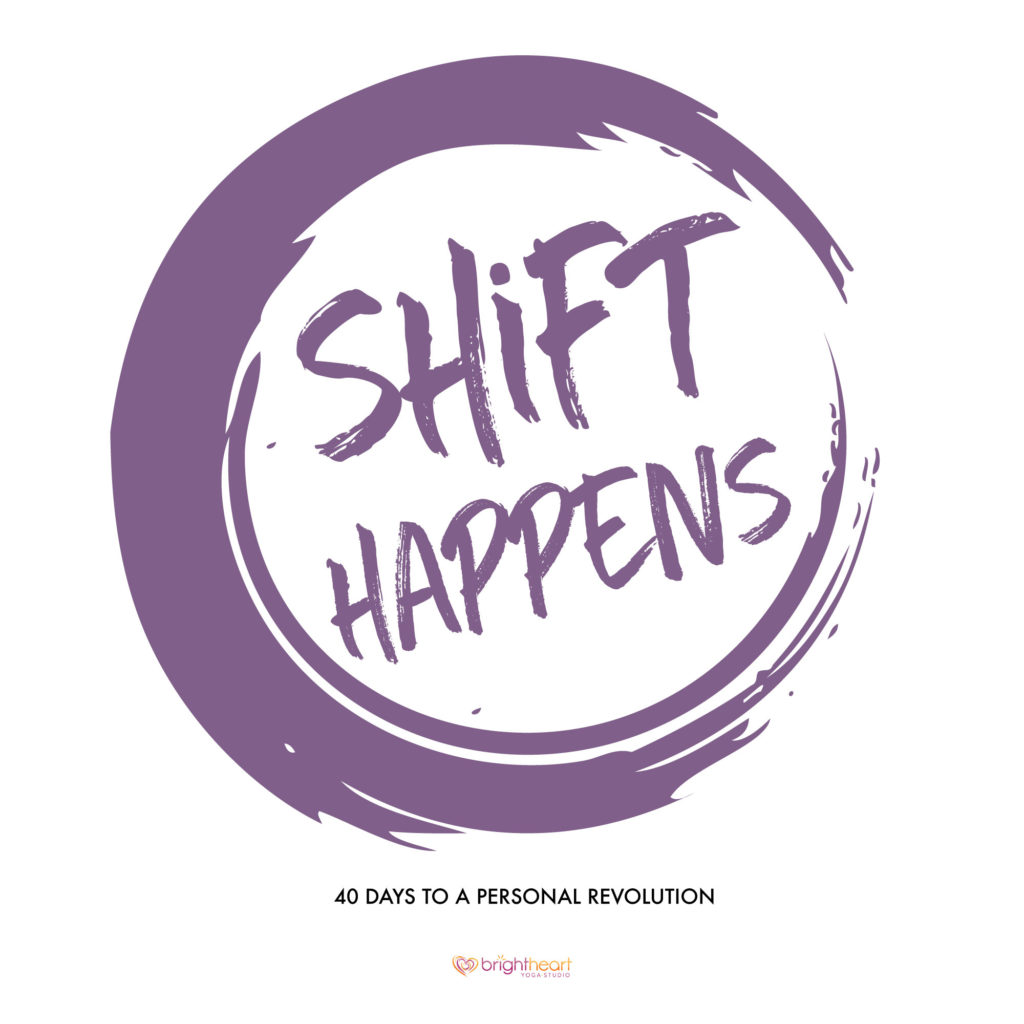 Get out of your mid year hump and join us during August's 40 Days to a Revolution: Shift Happens.  As we go through our year, sometimes we can get off course of what we want to be doing. This program will help to take your attention off of what you don't want to have happen and put your attention onto the big things you are up to in your life.
This is a 6 week program of yoga, meditation, clean eating habits, and a quest towards a goal. Each week we will meet, practice yoga, meditation, and discuss how our progress is going toward our goal.
Step up to your edge and break through your barriers and achieve the goal you set at the beginning of the six weeks.
Thursdays starting August 17th at 7:45pm
Cost:
$25- for a T-shirt received upon completion of program
10% off for Twinkling members, 15% off for Shining members