October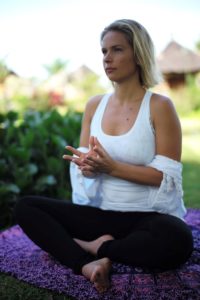 Kerry Armstrong will be stopping by to lead some amazing workshops for us the weekend of October 13th! Here is a little bit about her and then if you scroll below – you will find workshops to sign up and create a stronger yoga practice!
Kerry is a 500 hour ERYT Certified Baptiste teacher dedicated to empowering others to reach for their highest potential through the teachings of yoga. Kerry considers herself always a student and always a teacher. She is deeply devoted to yoga, meditation and self-inquiry. She believes that yoga can create a pathway for more peace, health and vitality in the world. Kerry leads a strong vinyasa flow class based on the teachings of Baptiste Yoga, weaving in mantras, mudras and kriyas. Kerry believes that as a teacher she is simply there to hold space for her students to experience transformation, wholeness and healing. Kerry is also the co-creator of hitPLAYyoga, which is an online yoga library of streaming audio classes led by a team of powerful yoga instructors. HPY is determined to elevate the planet through the teachings of yoga. Kerry now travels the world leading workshops and retreats as a way to share yoga with each and every person she meets.
Soulful Flow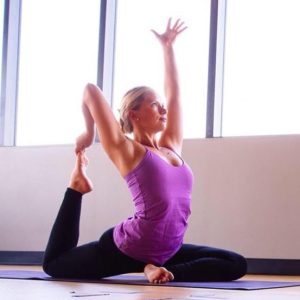 This 2 hour Vinyasa based class is designed to awaken your body, calm your mind and add value to your life. We will start with a soulful chant to increase your vibration, then use breathing techniques as a way to elevate your energetic body. After a juicy physical yoga practice you will be serenaded into a deep relaxing savasana. Come recharge, re-center and reset.
Arm Balances and Inversions 101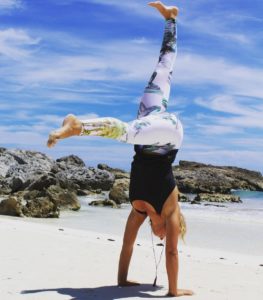 This workshop will tackle a wide array of arm balances in a way that will dissolve fear and create lightness and playfulness! Emphasize the cornerstones of successful arm balances and inversions and discover a strong core and open shoulders. This workshop is open to students of all levels looking to grow stronger in their practice. Together we will learn the essentials to have you soaring into poses such as crow, side crow, forearm balance, handstand, chin stand, classical headstand, eight-limb pose and many more. Bring your curiosity and we will sore together in these striking asanas!