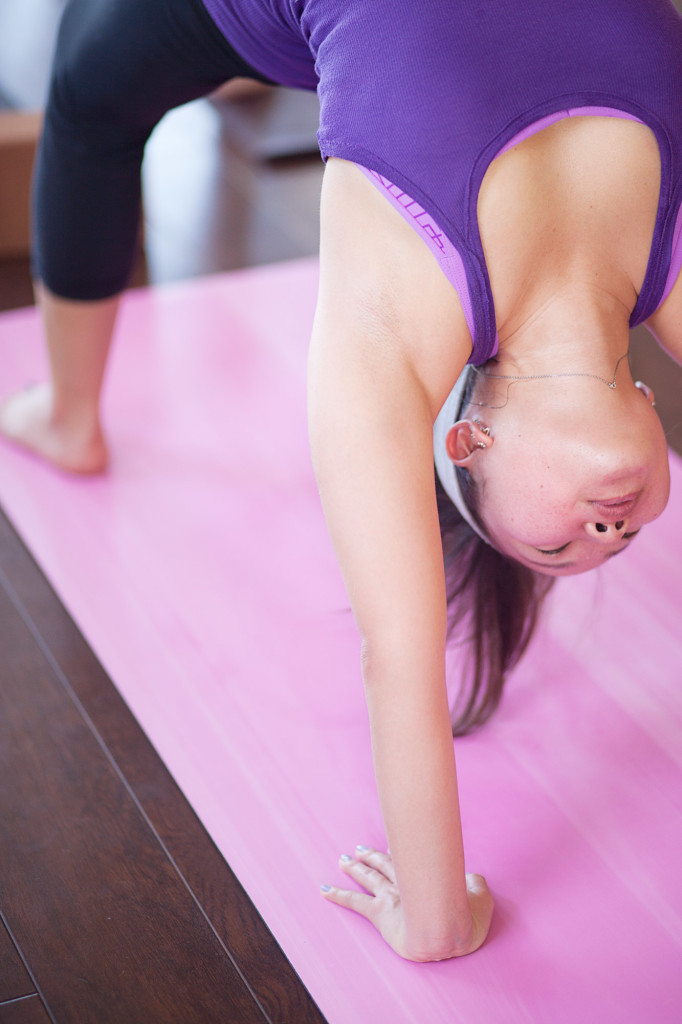 Remove your shoes before entering the studio.
Check in with the front desk before setting up your space.
Turn off your cell phones to be fully present and not disturb other students.
Try to arrive 10-15 minutes early.
If coming to the studio late, please walk to our back entrance as to not disturb yogis in their practice.
Please no food, gum, or glass in the yoga room.
If you must leave early, please set up your mat by the back door and exit before savasana.
Keep an open mind and bright heart – this will lead you to all possibilities in your yoga practice.
As always, get your shine on in class!