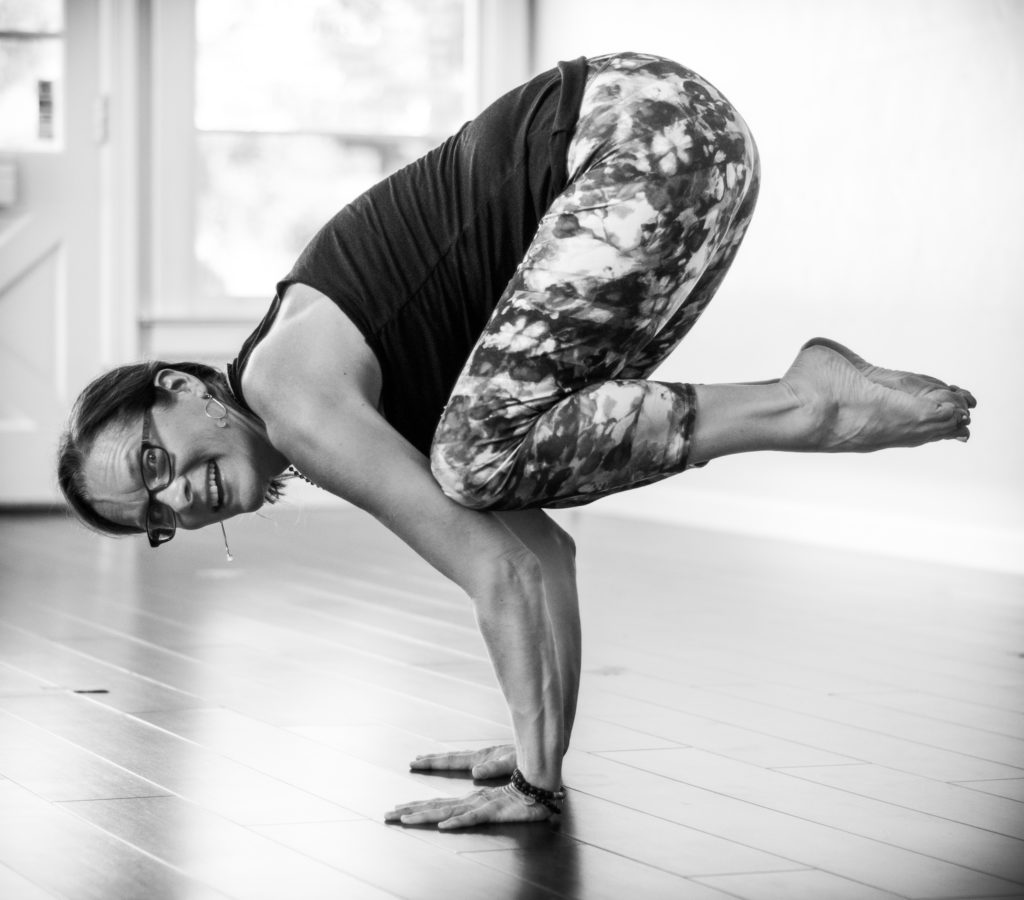 Where did you grow up?
Right here in this neighborhood. In fact, I spent 32 years of my life living in the same house! Believe it! And since I've lived around these parts so long here's another little fun fact… my father worked in the building that houses Bright Heart when I was a baby. Back then it housed Cupertino City Hall. Yep, you can believe that too!
What drives you to teach yoga?
Positive energy! I love teaching because that allows me the opportunity to support others as they bring positive change and positive energy into their world. It is the greatest gift to look into someone's eyes once they realize they have just accomplished something they told themself (or someone else told them) they never would. That is the stuff that drives me! That is the stuff that fills me up!
What are you passionate about?
Do I have to pick just one? Right now the top of the list is my granddaughter. Being a part of her new little life, looking into her bright eyes and considering her incredible potential, excites me. And to top it off, watching as my daughter became a mother to her, coming into such a place of peace and love, has been profound. Up until now, I have always been most passionate about raising my two daughters. Now, stepping into the role of grandmother, has become my next greatest passion.
What's your favorite way to recharge outside of yoga?
Soaking up sunshine. One of the reasons I have lived in this area all my life is the amount of sunshine. Taking a walk, a hike or simply sitting outside on a warm day can recharge me like nothing else. Oh, and a piece of Scharffen Berger Extra Dark does a pretty good job too!
What is your favorite part about teaching at Bright Heart?
YOU! My favorite part of teaching at BHYS is the community. YOU make it so much fun! YOUR heart, YOUR smiles, YOUR giggles, even YOUR breath. Yes, YOUR breath makes me giddy!! The breath in yoga can be intensely transformational, hence my giddiness. It has changed my life. I get excited considering the potential for YOU too!
Is there anything you would like to do or accomplish in your life that you haven't done yet?
What a question. This list is long. I have so many dreams. I want to travel the world, connect deeply with amazing humans and implement the idea of being the change you wish to see in this world. Right now this list includes teaching yoga and essential oils classes to help people lead happier, healthier lives. Eventually I see it including travel to continue teaching on a more global scale, immersing myself in other international communities as a way of creating connection and discovery, plus volunteering along the way as a means of giving back.