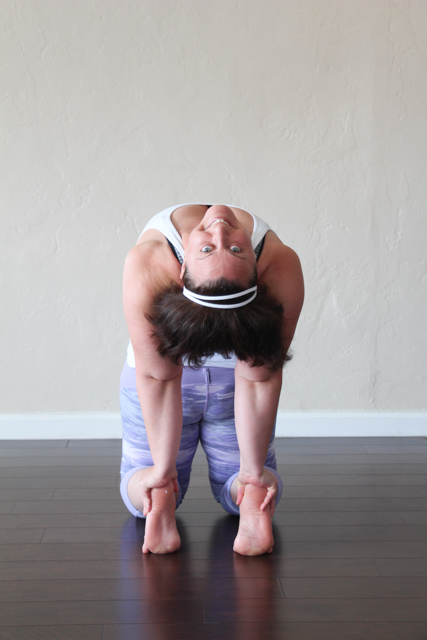 After being anti yoga for a number of years, Tina decided to try it out in her neighborhood studio. She was hooked from that first sweaty day.  Not long after she began teacher training in the Baptiste style.   What keeps her involved with Baptiste yoga is that it is a style for everyone.  If you have never done yoga, you can have a positive experience with this practice on day one. Tina is a 200 RYT Certified Baptiste Power Vinyasa teacher. A large part of her training has been on hands on assisting. Come to her class and receive some great assists along with some humor! Tina is also a certified Masters swim coach and life coach.  Away from the studio Tina enjoys having her husband drive her to San Francisco at 5 AM so she can do swim races in the bay and then enjoy a well earned breakfast at the Cliff House. More about her life story: www.aquaticsandyoga.com
Secret Super Power: I can drive a stick shift car.
Best advice you have received: Do it like you would do it.
Yoga pose that challenges you the most: Getting in to any inversion scares the crap out of me.  Once I'm up I'm OK.
Guilty pleasure:   Binge watching TV shows
Trainings:  I did my teacher training in Seattle with a Baptiste Senior teacher.  I've attended the Baptiste Level 1 and Level 2 bootcamps, and Baptiste Art of Assisting.    I have also trained with the Prison Yoga Project and Art of Yoga Project.   I have received certifications for Yoga Life Coaching and Yoga Personal Training.