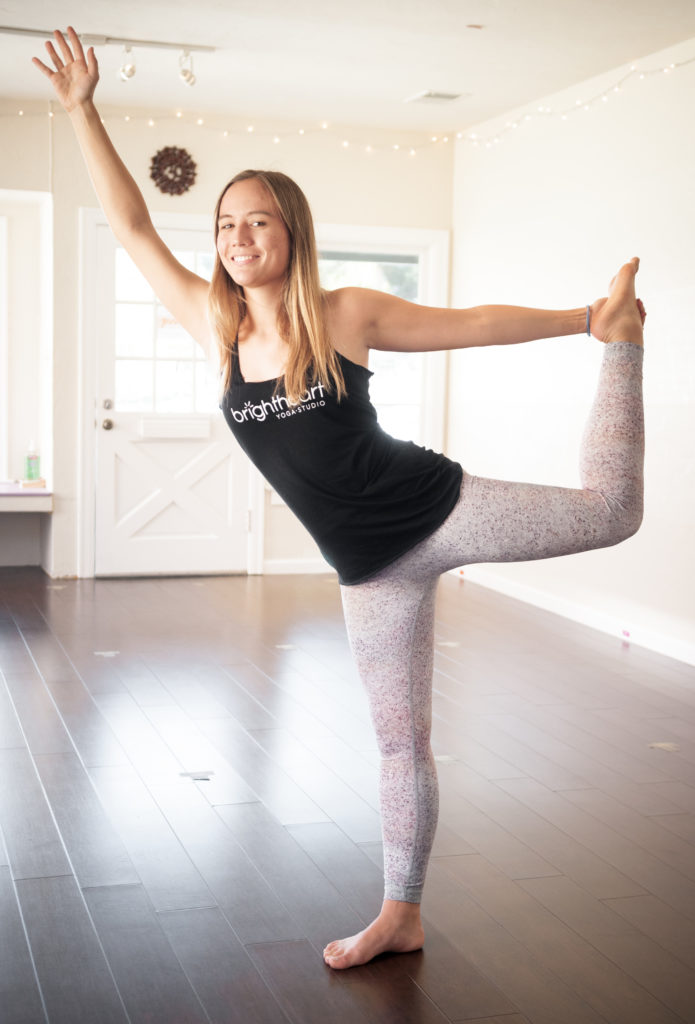 About Me
Where did you grow up?
I was born in Belgium and lived there until the age of 10. I lived in Bali for a couple of years and later moved to the Bay Area. 
What drives you to teach yoga?
I want to share this practice with as many people as I can. It has completely shifted my physical and mental health. 
What are you passionate about?
I'm passionate about art and design. I illustrate and create graphics for my job outside of yoga. I believe that good design can completely change a brand as well as make life a little easier. 
What's your favorite way to recharge outside of yoga?
I love watching listening to creepy podcasts like "Lore" and watching crime tv shows. I also enjoy drawing as a way to relax and express myself creatively. I also spend hours discovering different types music and love going to concerts/shows in the City. 
What is your favorite part about teaching at Bright Heart?
Bright Heart is my second home. I've been practicing here since 2015 and haven't left since. The community here is diverse, kind, and supportive. I feel like I'm part of a big family. I've learned so much from each teacher and student that I've gotten to know at the studio. 
Is there anything you would like to do or accomplish in your life that you haven't done yet? 
I'd love to someday create my own design firm and also work in animation. I also want to go to Japan and Disneyland (an unfulfilled childhood dream).