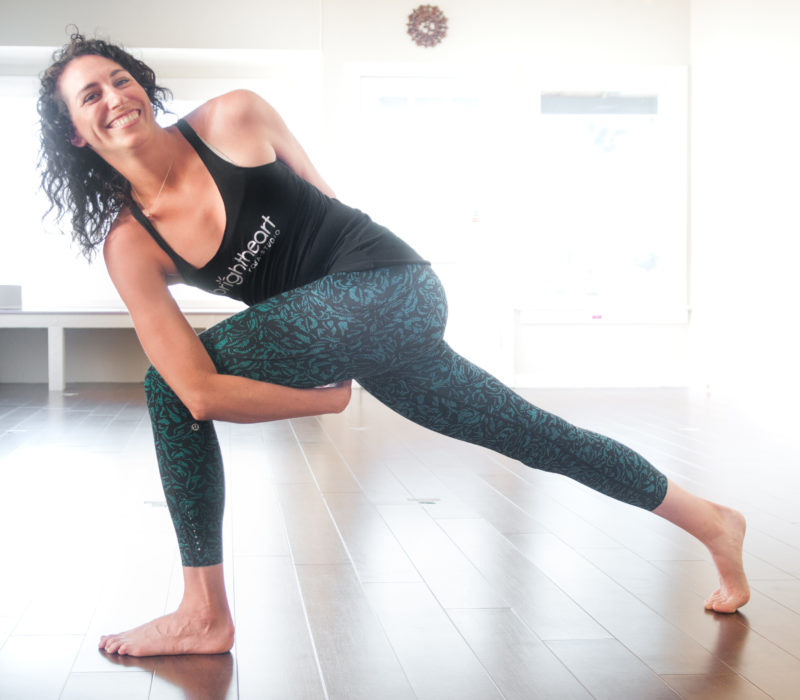 Certifications:
Physical Therapist, RYT 200, RYT 500
About Me
Where did you grow up?
I was born in Dirty Jersey. And I did most of my growing up in Maryland.
What drives you to teach yoga?
I teach yoga to help people move more freely. As a Physical Therapist, I have experienced a lot of people in pain. The practice of yoga helped me overcome back pain in my life and I want others to experience movement pain free.
What are you passionate about?
I am passionate about spreading understanding of anatomy and pain. I want my students to understand how they can take control of their bodies as a well to heal themselves. I am also passionate about learning more about business so that more students can experience the Bright Heart community! 
What's your favorite way to recharge outside of yoga?
I like to go hiking, play tennis, or snuggle up with my cats.
What is your favorite part about teaching at Bright Heart?
This amazing community of yogis. Everyone here has their own unique story, and is so open to share it with each other. I learn so much from the students at the studio.
Is there anything you would like to do or accomplish in your life that you haven't done yet? 
As the owner of the studio, I would like to keep moving the vision forward of Bright Heart Yoga Studio by creating it into a wellness space. I hope to make this studio a place of healing not only for the body, but the mind as well. I hope that this Wellness Center can be the catalyst for change in how our healthcare system works!