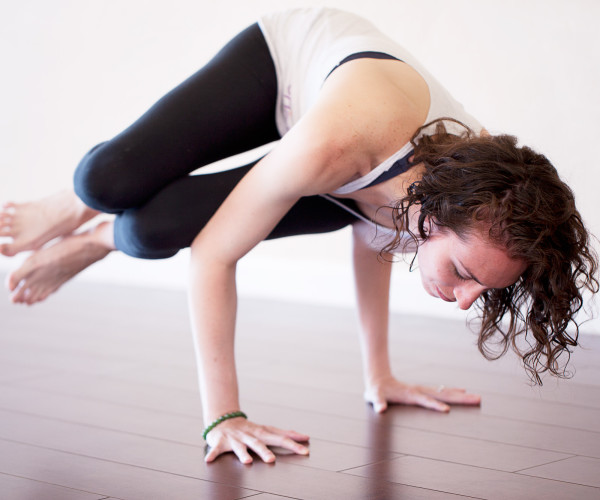 Jackie is the owner of Bright Heart Yoga Studio. She first found her love of movement growing up as a dancer. She fell in love with anatomy in college and begin her journey as a physical therapist. While studying for her doctorate in physical therapy, stress levels were high and she began to practice power yoga. Through the physicality of the practice she was able to learn to let go. This led her to pursue yoga trainings so that she could pass on her love of the practice to others.
Secret super power: Eating an entire bag of chocolate with no stomach ache.
Best advice: Be a yes.
Yoga pose that challenges you the most: Half pigeon – learning the limits within my hips is the most difficult part.
Guilty pleasure: Watching trashy tv – mostly in the form of Real Housewives of any City.
Trainings: Power Yoga Works 200 hour teacher training with Bill Raup in Philadelphia, PA; Baptiste trainings: Level 1 with Baron Baptiste (2013), Level 2 with Paige Elenson and Kiersten Mooney (2013), Art of Assisting with Paige Elenson and Tami Schneider (2014), Level 3 with Baron Baptiste (2014)