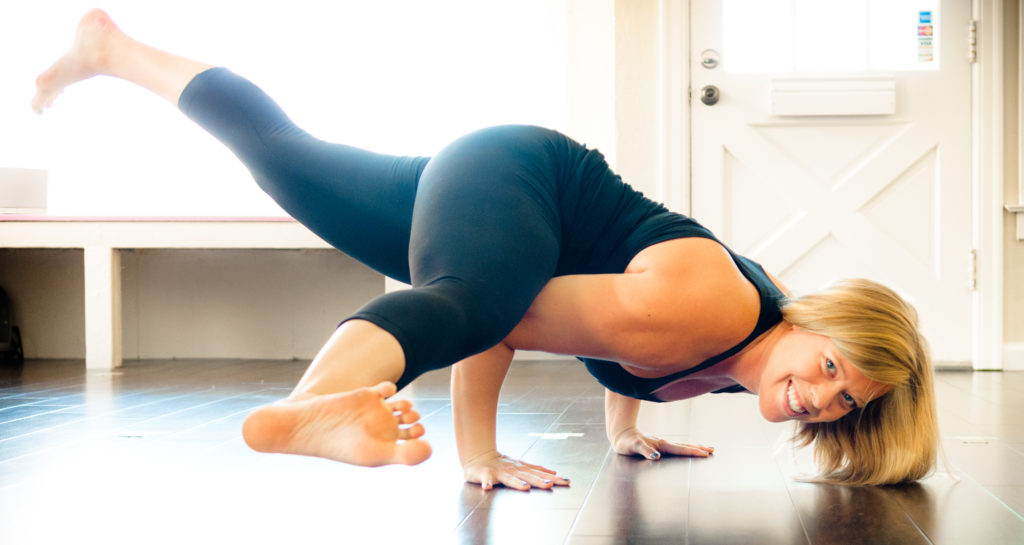 About Me
Where did you grow up?
Woodbury, MN
What drives you to teach yoga?
I took teacher training initially to learn more about yoga, the philosophy, myself and practice, and to use the strategies with my middle school students. I started and continue to teach yoga because I love the benefits that it's given me – building acceptance and confidence, awareness of breath, mind, and emotions, and so much more – and I love having the opportunity to provide a setting for others to feel those same benefits. 
What are you passionate about?
I'm passionate about teaching (special education especially), modeling and teaching compassion through restorative justice practices, yoga and everything it entails, reading, family, and traveling.
What's your favorite way to recharge outside of yoga?
My favorite way to recharge outside of yoga is different everyday; getting out in the sun and going for a bike ride, a hike, or a beach trip with my dog is always great, reading, binging some t.v. with my closest people and good food, hanging with family. All are good choices.
What is your favorite part about teaching at Bright Heart?
I love, love, love all the different people that come into the studio that have created such a wonderful studio. On any given day we will have half a dozen different native languages spoken by our students, and no matter where we call come from, yoga brings us together, and there's a 99% chance that you'll have laughed while in the studio, forgotten a bad part of your day, and leave with a smile on your face.
This amazing community of yogis. Everyone here has their own unique story, and is so open to share it with each other. I learn so much from the students at the studio.
Is there anything you would like to do or accomplish in your life that you haven't done yet? 
There is TONS I'd like to accomplish…earn my Masters in Social Work, start a non-profit, actually be fluent in another language, travel to all the continents (all the countries?!), buy a home, and so much more.